Amalfi Coast Boat Rental
Explore Capri and Amalfi Coast with us
Amalfi Yachting Charter
is a boat rental and yacht charter company, specialized in charter services, tour and transfers in Amalfi Coast and Capri island. We offer daily excursions, mini cruises, half-day tour for cruise passengers and transfers from/to seaside hotel and villas.
How do you get a boat on the Amalfi Coast?
Choose your yacht and sail in the Mediterranean
A sea to discover day by day, coastal cliffs that surround some of the most beautiful and fascinating Italian small villages, exciting sunsets and breathtaking scenery, comfortable motor boats with which you can get lost in the horizon of a new adventure. With Amalfi Yachting Charter, a professional company offering many services related to the boat rental field, you will have everything you need to make your magical and special holiday in the Amalfi Coast and the Gulf of Naples. The company is made of two brothers who share the same passion for the sea; the only real company objective is to get customers excited by taking them among the natural beauty of the "Divine Coast", the neighboring Positano, Sorrento and the Islands of Capri, Ischia and Procida. On our boats you will be welcomed by an experienced and qualified staff that will always be at your disposal, to plan the best itinerary by mutual agreement.

Sarnico Maxim 55
A long slender bow and spacious sundeck. A very classy yacht with a unique and original stylistic setting.
Tornado 38
A true Italian open, classic and elegant, with sober and fascinating lines. Ideal for daily tours. Outside we find a spacious sundeck, a sofa and a removable curtain.
Itama 38
A rental classic worthy of note. Stylistic features, sporty lines and excellent seakeeping.
Fiart 36
An express cruiser fwith sober Mediterranean style that allows fast excursions and comfortable cruises. A large sun deck and a comfortable cockpit that allows enjoyable stays.
Length: 12 meters
Cabins: 3
What Can you Do with Amalfi Yachting Charter?

You can reserve a boat tour, a mini cruise and security transfers!

Private Boat Tours Amalfi Coast
Trips and tours to Amalfi Coast, Capri and Gul of Naples
Rent a boat on the Amalfi Coast, the Sorrento Peninsula and the island of Capri, is an experience that has all the features of a recreational and cultural excursion, but it will show you the wonderful corners of the Campania villages from a unique and original perspective; the sea. With its crystal clear surface, the Tyrrhenian Sea surrounds the coasts of Amalfi and Naples; on top of that it also surrounds the boundaries of their views and characterizes history and traditions. A tour on board our boats and yachts, equipped with every comfort and convenient as large sundecks, will enable you to relax and travel at the same time, in the name of myth and legend, following the ancient routes of Ulysses. Going to the island of Sirens, Li Galli, you can experience the magical sensations that only our sea and our coast can offer!

Amalfi Coast Tour
The Amalfi Coast by boat. Trips, tourist itineraries and excursions by yatch with skipper to visit Amalfi, Positano, Furore, Praiano, Maiori, Cetara and Vietri sul Mare.
Sorrento Tour
The Sorrento Coast by boat. Trips, tourist itineraries and excursions by yatch with skipper to visit Sorrento, Massa Lubrense, Meta, Vico Equense and Piano di Sorrento.
Capri Tour
Tour of Capri Island. Trips, tourist itineraries and excursions by yatch with skipper to visit the Blue Grotto, the Faraglioni, the White Grotto and the Natural Arch.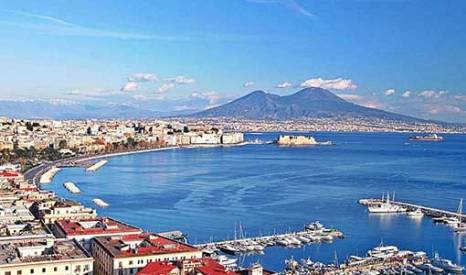 More info
Naples Tour
The Gulf of Naples and the Plegraean Islands by boat. Trips, tourist itineraries and excursions by yatch with skipper to visit the entire coastline of Naples and the islands of Ischia and Procida.
Organizing a Complete Tour?

Book a multi-day cruise!

Amalfi Coast Boat Charter
Services and events on the Amalfi Coast
Boat or yacht is not only an alternative for excursions and toursitic tours. A private craft can be rent for various services related to boat charters and special events to celebrate in a creative way. Our motor boats offer functional spaces, equipped cabins and large areas to completely relax. This is why we like to think of our crafts as "movable locations". The vast selection of activities promoted by the Amalfi Yachting Charter shows the versatility of a company that over the years has improved the quality of the touristic offer.

Shore Excursions
Customized tours for cruise passengers. Boat tours depart from the Gulf of Naples and the Gulf of Salerno.
Hotel & Relax
A magnificent sea-view hotel for your holidays on the Amalfi Coast. Discover our packages to relax and enjoy your vacation.
Overnight and B&B
Boat rental to overnight at Amalfi Port and sail for a trip the following day.
Water Taxi
Private boat transfer from/to the airport, train station and hotel on the Amalfi Coast, Capri Island and the Gulf of Naples.