Amalfi Coast Private Charter
What it feels like travel with Amalfi Yachting Charter
Get in touch with Amalfi Yachting Charter. Look our photo gallery, see our boats and yachts, and admire the places included in our Amalfi Coast, Capri, Sorrento Coast and Gulf of Naples itineraries. Welcome on board!
Amalfi Yachting Charter
invites you to discover the beautiful blue waters of the Amalfi bay, Positano, Sorrento, Naples and the enchanting islands of Capri, Ischia and Procida, with the vast variety of boats available to you. Boats for any occasion: fun adventures, mini cruises at sunset,
transfer services with spectacular views and day excursions under a hot summer sun. Capture your vacation memories together with the beauty of our landscapes.
If you're surfing the Web on the mobile version, we recommend setting your smartphone in landscape mode for better image resolution. If you are browsing from your desktop, you can browse your albums using the arrow keys on your keyboard >< and hit the esc key to exit full-screen mode.
Fiart 36
A modern yacht of over 12 meters long with three single cabins and comfortable outdoor cushions. Ideal for mini cruises and transfers.
Solemar 32
A 9-meters dinghy with cabin, sun bow cushions, lounge sofas and retractable ladder.
Tornado 38
A 12-meter open yacht with two cabins and a comfortable corner cushion. A very popular sports model.
Itama 40
An open a luxury yacht measuring almost 13 meters with two single cabins. An exclusive model with spacious and elegant settings.
Rio 900 Cabin
An Italian-style yacht, about 9 meters long with two cabins. Ideal for any tourist route.
Rizzardi 53 Top Line
An exclusive 17-meter yacht with two interior cabins, both aft and bow cushions and comfortable external divans.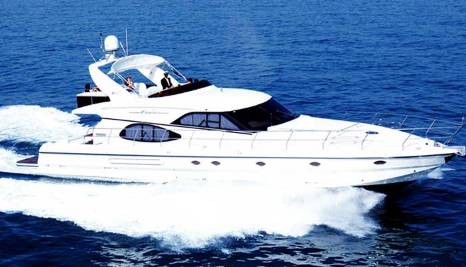 Photo gallery
As Marine 68
A luxury yacht of about 22 meters with four cabins, sunbathing area aft and bow, and additional cushions on the flying bridge.
Amalfi Coast
The Divine Coast seen from its magical waters. Landscapes and views of Amalfi, Positano, Furore and Conca dei Marini.
Sorrento
Sorrento and its tuff terraces. Historic villas overlooking the sea, gardens and blooming orchards everywhere.
Capri
From Anacapri to Marina Grande, from the "Faraglioni" to the caves. Capri seen from the most beautiful corners of the island.
Ischia
The green lung of the Gulf of Naples. Splashes of color, fascinating coves and rugged coastline of the famous spa island.
Procida
A small island in the heart of the Tyrrhenian Sea. A famous movie set, a colorful village with unique features.
Naples
Naples and its many colors. A photographic journey depicting the city of Naples and its legendary coast.
Customers & Visitors

Excursions, tours and cruises with Amalfi Yachting Charter. Guests and clients aboard our boats.
Are you a group of friends looking for something to do, something out of the daily routine? Join our boat trips and you can discover everything there is to see beyond the main land. An unforgettable sailing holiday at a competitive price! The low fares are one of the many advantages of our long-lived company. We also offer an online booking service for information and immediate reservations; it will just takes few simple steps to send your rental request.

How to Live the Best Experience on the Amalfi Coast?
Land right into the heart of the South!